In The News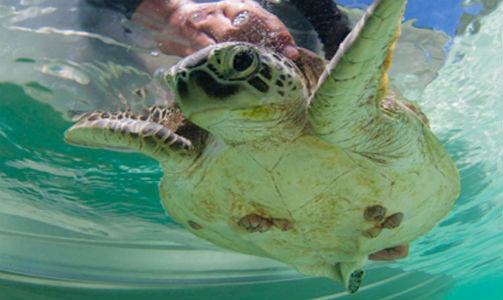 The Borneo Post, Tuesday 1 July 2014
Gaya Island Resort has released the young turtle it rescued in April this year. The Green Sea Turtle was discovered malnourished and covered in barnacles, and was nursed back to health by the resort's Marine Centre. She was returned to sea after being verified fit and healthy, after three month...
The Star, Tuesday 1 July 2014
A rescued female green turtle is having a second chance at life — thanks to the Sabah Wildlife Department, marine experts and a resort at Pulau Gaya. The female turtle that had been fondly called Ninja was released to the sea on Friday after being nursed back to health for several months at the...