YTL Corp And Yayasan Hijau Malaysia Collaborate For A Greener KL
Kuala Lumpur 9 August 2018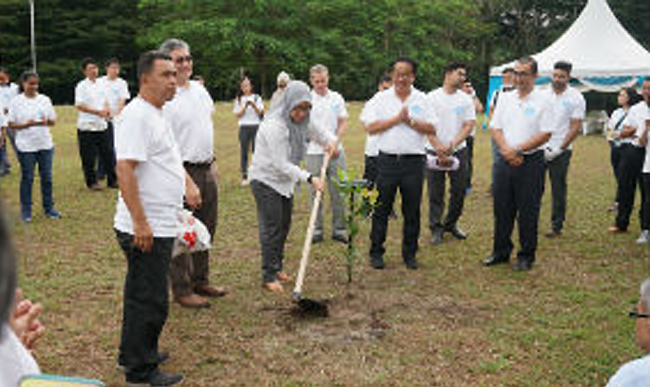 Kuala Lumpur, August 9, 2018
YTL Corporation Berhad (YTL Corp) and Yayasan Hijau Malaysia (YaHijau) participated in a collaborative effort this morning to host a Tree Planting Sponsorship Programme at Sentul Park.
The event was graced by the presence of YB Isnaraissah Munirah binti Majilis, Deputy Minister of Energy, Science, Technology, Environment and Climate Change (MESTECC). Also present were Mr Asdirhyme Bin Abdul Rasib, Senior Under Secretary Green Technology Sector; YB Tan Sri Dato' (Dr) Francis Yeoh, Executive Chairman of YTL Corp; and Mr Amin Abdullah, CEO of Yayasan Hijau Malaysia.
In her officiating speech, YB Isnaraissah Munirah stressed the importance of planting more trees in KL in order to combat the increasingly drastic effects of climate change affecting nations globally and work towards a sustainable environment for future generations.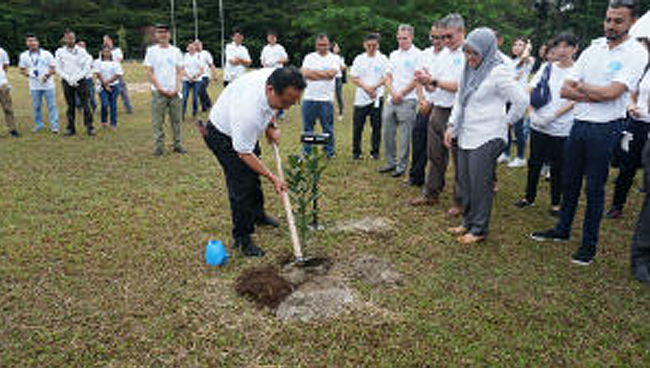 Tan Sri Francis Yeoh also stressed the importance of having sustainability goals in his speech.
"We take sustainability very seriously, hence many years ago we formed a dedicated team to undertake sustainability initiatives across YTL Group; to ensure that the company remains focused on our goals to making a good future happen," said Tan Sri Francis Yeoh.
He further continued, "Our participation in this programme is an ideal accompaniment to our other on-going green efforts carried out across YTL Group in Malaysia, Singapore, Indonesia and the United Kingdom."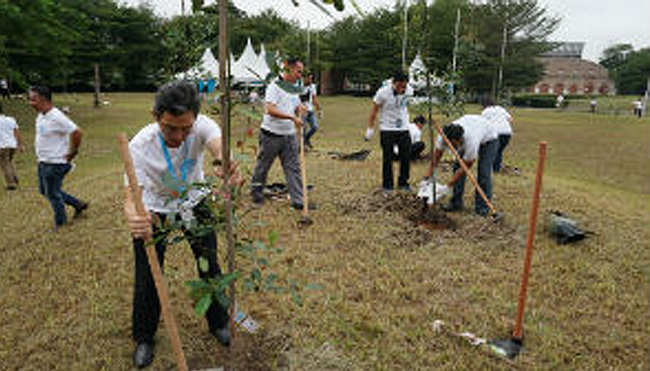 "Both YTL Corporation and YTL Power International are included in the FTSE4Good Bursa Malaysia Index. The index has been designed to measure the performance of companies demonstrating good environmental, social and governance (ESG) practices," he added.
Elaborating further on YTL Group's sustainability efforts, Tan Sri Francis Yeoh said that "YTL was a signatory to the Paris Pledge for Action, a pledge for non-Party stakeholders to support the Agreement, [and that] our most notable achievement is arguably from our water unit, Wessex Water in the UK, which has won the Queen's Award for sustainable development for an unprecedented third time in 2018."
Environmental conservation is also a key part of YTL Group's sustainability efforts.
"For the noble and great works done in this area, our YTL Hotels has been awarded the Platinum Award for "Best Environmental Excellence" at The Global CSR Awards 2017 for protecting endangered marine and terrestrial species and ecosystems such as turtles, proboscis monkeys, coral reefs and hornbills nestled in our award-winning luxury resorts namely Gaya Island Resort, Pangkor Laut Resort and Tanjong Jara Resort," Tan Sri Francis Yeoh said.
Volunteers gave up their time to help plant 100 tree saplings in Sentul Park, and YaHijau are targeting a further 400 more trees to be planted over the next 4 months.
YaHijau is a non-profit organization under the MESTECC, aimed at promoting and educating youths on the importance of green technology and its benefits towards sustainable living. The Trees Planting and Parks Adoption for KL Programme is an initiative run by YaHijau dedicated to supporting the Government's objective to increase the amount of green spaces in Kuala Lumpur. This programme aims to promote green development, increase green density and encourage the usage of parks.