Lightup Borneo Partners with YTL Corporation on Micro-Hydro Project to Power Off-Grid Village in Sabah
Kuala Lumpur 15 June 2016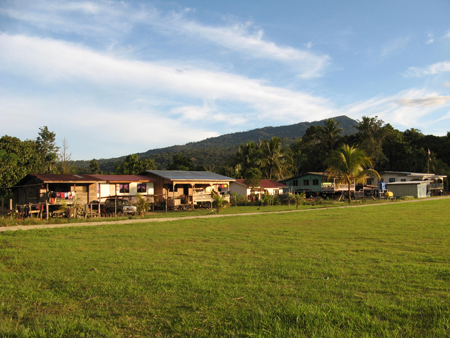 Kuala Lumpur, June 15, 2016
After one year of extensive preparations the micro-hydro project in Kampung Iburu, a 6 hour drive from Sabah's capital of Kota Kinabalu, has finally commenced this month! Project implementer Lightup Borneo and project sponsor YTL Corporation are very pleased to announce this exciting initiative which is projected to bring light to a remote village of around 50 houses! This village, until now, has depended on kerosene lamps, candles and diesel gen-sets to power their homes. Kg Iburu is one of over three thousands villages in Malaysian Borneo which still live in darkness after the sun sets despite going through half a century of national development.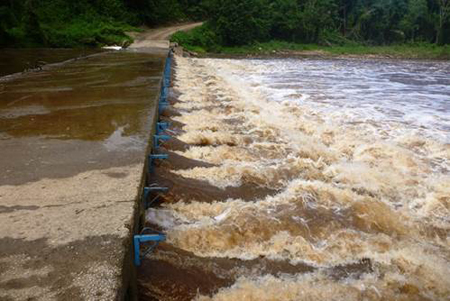 "YTL is proud to partner with Lightup Borneo to realise this community initiative tapping on renewable energy sources to change the lives of around 200 to 250 villagers in Kg Iburu. Our Sustainability Division has raised funds from fellow colleagues and YTL Group companies, and also roped in volunteers to support the project as part of our broader "GENESIS Project – Let There Be Light" programme. This alternative energy initiative is an extension of our successful rural electrification programme in Java by YTL Power International subsidiary PT YTL Jawa Timur, where numerous off-grid rural communities were provided with power around the Paiton area in Java. We hope that this Kg Iburu project will be the first of many in Malaysia that we intend to support, and that we can continue to positively impact the lives of deserving communities and fellow Malaysians," said Ruth Yeoh, Executive Director, YTL Singapore Pte Ltd and Director, YTL SV-Carbon Sdn Bhd.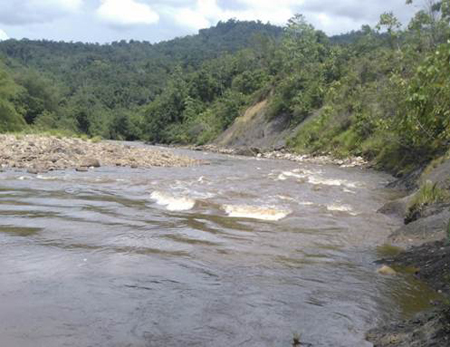 This joint effort under our corporate social responsibility and civil society initiative is based on the strong belief that all citizens are entitled to basic amenities such as electricity. Power and light enable our citizens who reside in the Borneo interior to provide their children with the means to study after dark, make handicrafts or engage in other work, and to socialize and meet to discuss their village's affairs in the evenings. Electricity will also enable the rural folks to communicate with the outside world better, which will bring significant benefits to them. Without light most villagers, out of necessity rather than choice, sleep as early as 8.00pm at the moment.
The project design involves excavating a 150m canal along the river to facilitate tapping into the slight drop of a mass of river water for electricity generation. This design is introduced to enable significant electricity to be generated in the common situation where a village is far from a hill stream but near to a river. The typical hydro design requires the tapping of potential energy from a hill stream or irrigation channel that drops from a great height; this is inapplicable when there is no nearby hill stream as in the case of Kg Iburu.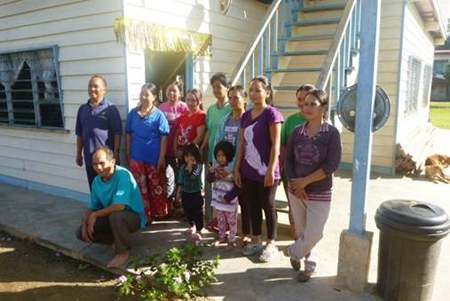 As a show of enthusiasm the villagers have met many times as a community to discuss the project, and have also elected a committee headed by Mr Purus Karas to handle the entire project. The villagers will undertake most of the heavy labour tasks on a `gotong royong' (volunteer work) model as their contribution to the project. They will be joined by numerous volunteers from all over the vicinity during the projected months of implementation. Volunteering for this project will be most satisfying for the individuals involved based on previous experiences of Lightup Borneo. Volunteers get to know a new culture and way of life besides rendering help in a most meaningful way to our fellow citizens. Therefore the project implementer and sponsor welcome anyone interested to volunteer for the project to contact us via lightupborneo2013@gmail.com or sustainability@ytl.com.my